Division of Food Production and Society
SolarFarm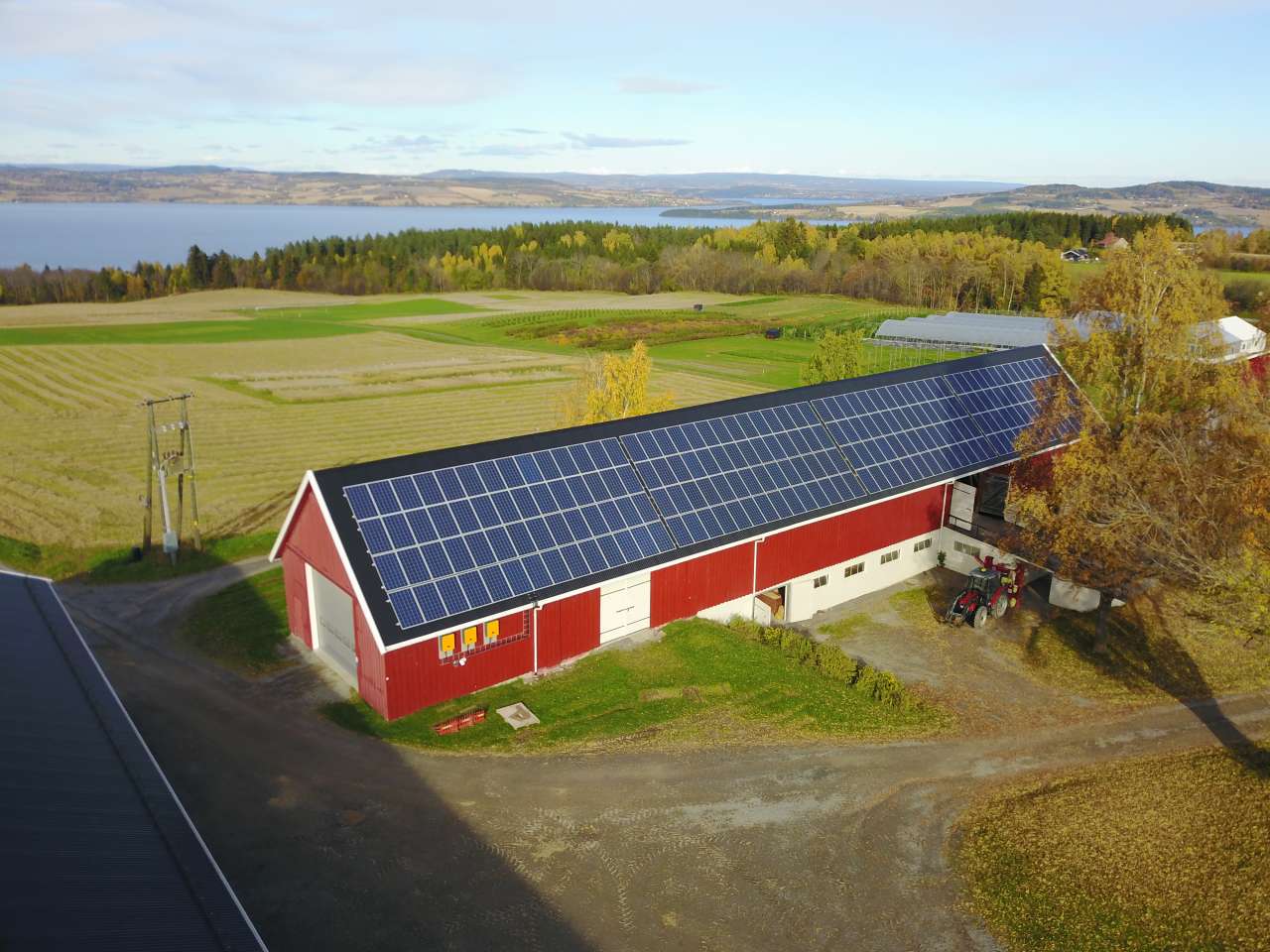 Finished
Last updated: 02.10.2019
End: sep 2022
Start: mar 2018
SolarFarm - Exploring solar on-farm energy production combined with a fleet of electrical vehicles and precision agriculture for reduced GHG-emissions
| | |
| --- | --- |
| Status | Active |
| Start - end date | 01.03.2018 - 30.09.2022 |
| Project manager | Jakob Geipel |
| Division | Division of Food Production and Society |
| Department | Agricultural Technology |
| Total budget | 20500000 |
| Funding source | The Research Council of Norway |
Norway is working towards a low-emission society and its agriculture is in demand to contribute by reducing greenhouse gas emissions from food and feed production. There are two areas which may be considered as «low-hanging fruits»: the reduction of emissions from diesel-driven tractor work and from inefficient use of nitrogen fertilizer. The SolarFarm project has been awarded a 4-year funding to address these areas by developing a concept of innovative technical solutions and methodologies, being applicable on most Norwegian farms.
To shorten the time span from concept to implementation, SolarFarm comprises a set of approaches, ranging from relatively simple solutions, e.g. for farmers with low motivation for investing in advanced technology, to more comprehensive solutions, e.g. for farmers/early adopters devoted to technology, who want to utilize the full potential.
In more detail, the concept involves energy carriers and storage capacity, tailored for the annual and highly dynamic pattern in renewable energy production and demand. It also opens for a system change in farm machinery composition, moving from one or two large and heavy diesel tractors to a few and partly unmanned electrical tractors. The concept integrates the idea of demand-based nitrogen fertilization, in which unmanned aerial vehicles for data acquisition play a central role, along with a system for steering and communication. Moreover, the concept represents a base-case for renewable energy use in a farm setting, enabling assessments of energy aspects, sustainability, environmental impact, cost-efficiency and consequences for policy-makers.

Partners
This project is an inter-disciplinary cooperation between NIBIO and the Institute for Energy Technology (IFE), two international experts from Normandie Université du Havre (France) and Universität Stuttgart (Germany), and a stakeholder group (Adigo AS, Eidsiva Marked AS, Hexagon Composites ASA, Mat fra Toten SA, Norges Bondelag, Norsk Lanbruksrådgiving, Norsk Landbrukssamvirke and Yara Norge AS), which cover the entire knowledge-chain of the research topics.