Lessons learned on environmental and sustainable food production in China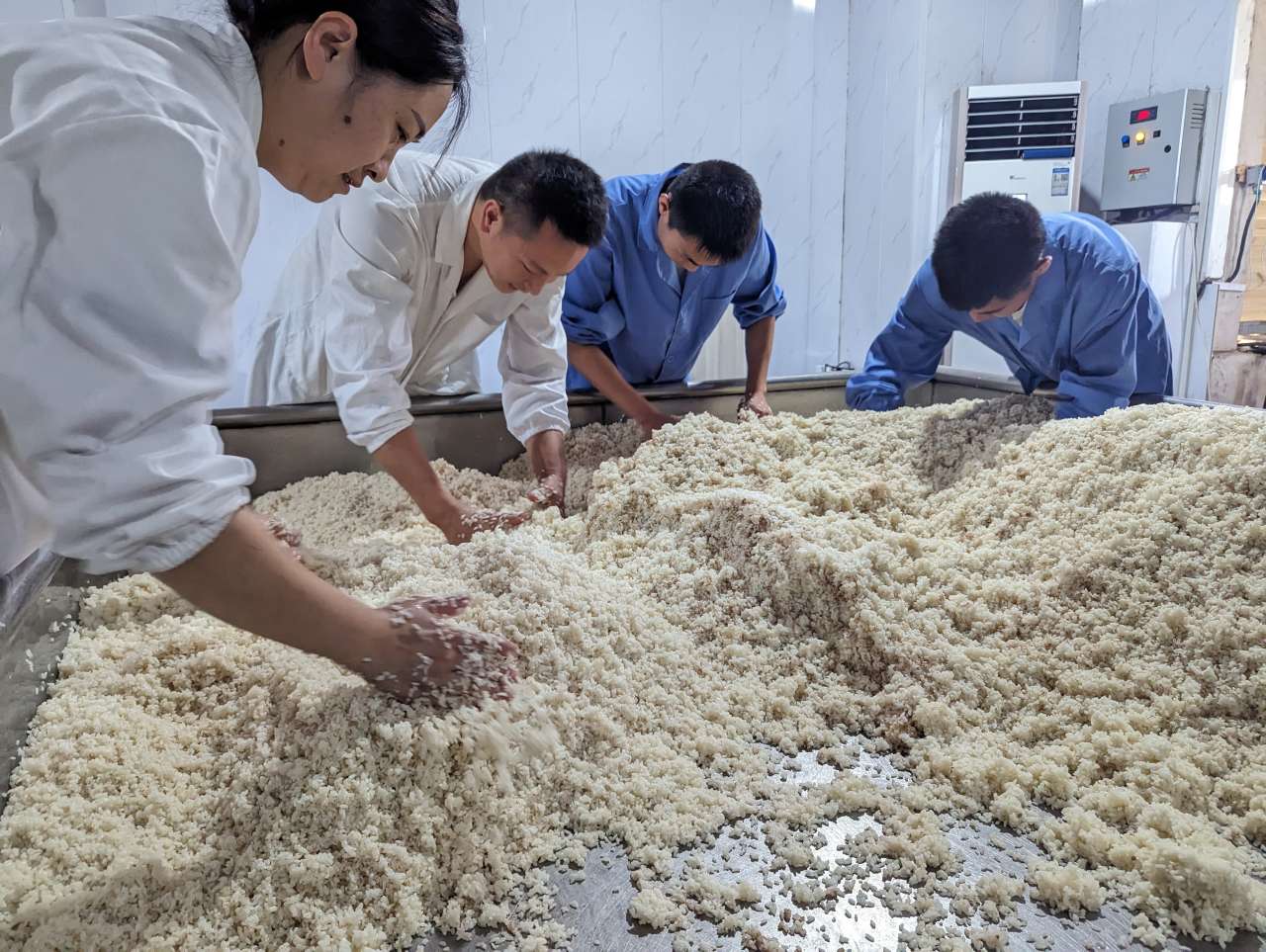 A new book based on the results of the international research project Sinograin II, gives insight into innovative and environment friendly farming practises, and results achieved in the nine-year ongoing collaboration between NIBIO and Chinese Academy of Agricultural Sciences (CAAS).
Global food security has become an urgent issue. Almost 10% of the world's population experienced chronic food insecurity in 2021, and the situation has not improved since then. Climate change and environmental degradation constitute a threat to food production. Simultaneously, more than a third of global greenhouse gas emissions originate from food production systems. However, food production can also be a part of the solution when smart and innovative technologies are adopted.
This is illustrated in the newly released book, Innovation for Environmentally Friendly Food Production and Food Safety in China, which provides an overview of the results achieved and the insights gained in the research collaboration Sinograin II.
The project is a partnership between NIBIO, CAAS and other Chinese institutes with focus on technological innovation to support environmentally friendly food production and food safety under changing climate opportunities and challenges.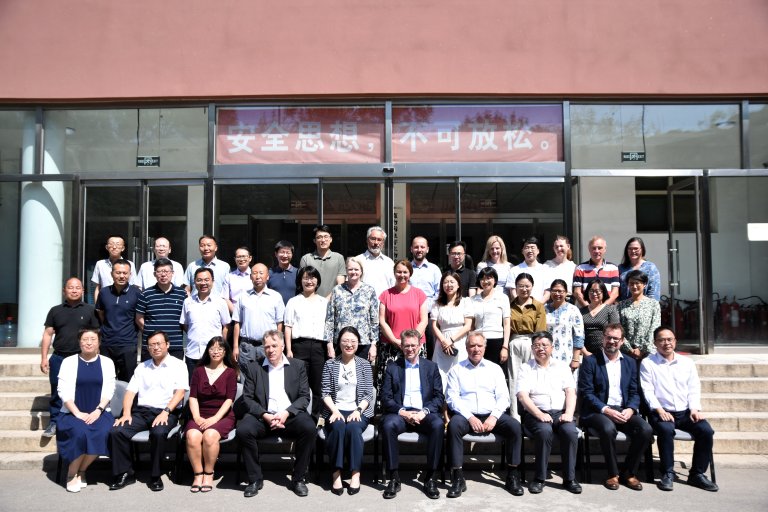 Sharing knowledge
China, as the world's most populous country and one of its largest economies, has a crucial role to play in the global effort to ensure food security and minimize the environmental footprint of food production. One of the key areas of focus in the quest for sustainable food production is the adoption of practices that both benefit the burgeoning population and preserve the environment.
For example, farming practices with more targeted use of fertiliser, and improvement of food quality and safety are important issues in both Norway and China, says Professor Jihong Liu Clarke, coordinator for China relations at NIBIO. She has edited the book alongside Professor Deliang Peng of CAAS, and Professor Nicholas Clarke of NIBIO:
-We are glad to see that these concerns are gaining more and more attention including in China, where broad efforts aim to improve environment. Our hope is that the lessons learned in Sinograin II now can benefit other countries too. The book is a joint effort for our project partners after almost nine years of fruitful collaboration, and we wish to share our achievements and experience, says Professor Clarke.
She believes the book can be a great resource for students, researchers, policymakers, and other stakeholders engaged in the quest for sustainable development within China's vast and dynamic food production system.
-It can be a catalyst for further dialogue, research, and collaboration, as we collectively work towards the shared goal of a more sustainable, equitable, and resilient global food system, Professor Clarke comments.
Groundbreaking technologies
The book showcases groundbreaking technologies and innovative practices that are key drivers to contribute to the environmentally friend and sustainable food production systems, reducing greenhouse gas emissions, and minimise environmental degradation. These include work on areas such as innovative nitrogen precision management strategies, comprehensive analytical methods for pesticides and other contaminants, AI as well as and hyperspectral modelling of soil and biochar-based technology in food production.
-The book demonstrates how bilateral collaboration could be successful despite of cultural and language barriers, and how scientific knowledge exchange really generated these excellent results, says Professor Jihong Liu Clarke.
She points out that through the project collaboration, biochar's potential has been exploited by Chinese and NIBIO partners, demonstrating that it could contribute to food security and will be a new focus going forward.
-Applying biochar improves soil quality and fertiliser use. Climate and environment issue have become one of the important collaborative topics. With biochar, livestock production can be used to improve soil health and food security. This is going to be a key focus in the new project, Sinograin III, that will start up in January 2023, she explains.
Long term collaboration
The Sinograin II project is part of a portfolio of projects between Norway and China that focus on environmental and sustainable development, with support from the Royal Norwegian Embassy in Beijing. The bilateral cooperation started almost 20 years ago. NIBIO and the six cooperating institutes in Sinograin II also have a long history of cooperation, based on an agreement from 2014.
The focus of Norway's support for China's development has changed over time, from poverty reduction to other aspects of sustainable development, as China has had great success in economic development over the last decades.
Nils Vagstad, general director at NIBIO, says he is very grateful for having had the opportunity to be involved in collaboration with China over the past 20 years.
-I say this both personally, and on behalf of NIBIO and our research community in Norway. The grand global challenges linked to climate changes, environment and food security requires a deepening of the international cooperation and knowledge exchange. China must be a vital part, bearing in mind its tremendous importance for the global development, Vagstad comments.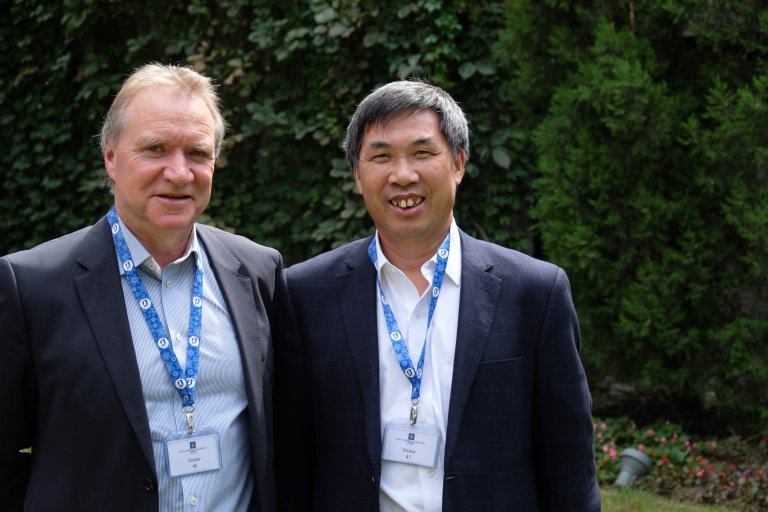 Share many ideas
He says cooperating with Chinese scientists has allowed Norway and NIBIO to share a "large scale laboratory" of practically all kind of relevant multi-disciplinary issues.
-It allows us to access a huge, impressive, and competent scientific community, which is open to inputs and thorough discussions and eager to learn and share knowledge.
-Through this collaboration we have met highly skilled, dedicated, and open-minded people that have been friendly and respectful. Although, we have learnt that we share the same goals on food security, many of the same ideas, thoughts, and attitudes to achieve our goals, Vagstad points out.
For NIBIO, he says the subsistent support from the Ministry of foreign affairs through the Royal Norwegian Embassy in Beijing has been vital in developing the long-term cooperation with China:
-The Sinograin project being an excellent example. Through this project we are cooperating with several outstanding Chinese institutions on food security and issues dealing with both social, economic, and ecological aspects of the sustainability challenges. From our side, this process has been inspiring and motivating, bringing new insight to our organisation.
-I have to say that it is quite impressive that we have managed to operate and bring the project successfully forward through almost three years of pandemic isolation, he adds.
Embrace the opportunity
Vagstad points out that the Sinograin project has generated a lot of knowledge on a wide range of scientific issues, but with a red thread on food security and different aspects linked to sustainable agriculture.
-Instead of distributing these scientific achievements in a number of different journals, it is really good to collect all in a comprehensive matter as it is now – in a Sinograin book.
From a Norwegian viewpoint, the NIBIO-director believes it is important to embrace such an opportunity to collaborate.
-As the UN Sustainability Goals cannot be achieved by any country alone, but through a joint effort of the international community based on mutual understanding and respect, Vagstad concludes.
Contacts